Cookie preferences
This website uses cookies, which are necessary for the technical operation of the website and are always set. Other cookies, which increase the comfort when using this website, are used for direct advertising or to facilitate interaction with other websites and social networks, are only set with your consent.
These cookies are necessary for the basic functions of the shop.
"Allow all cookies" cookie
"Decline all cookies" cookie
Customer-specific caching
These cookies are used to make the shopping experience even more appealing, for example for the recognition of the visitor.
Matches only with "acrisCookie"
Content:
26 Stück (€0.14 * / 1 Stück)
Prices incl. VAT plus shipping costs
Immediately ready for shipping. Delivery time: 1-3 business days.
These peat seed pots are filled with potting soil and then, once the seedlings have germinated...
more
26 peat seed pots, round
These peat seed pots are filled with potting soil and then, once the seedlings have germinated and started to grow, you can replant the whole thing, without causing any damage to fragile plant roots. Contents: 26 pieces, diameter: 6 cm
Read, write and discuss reviews...
more
Customer evaluation for "26 peat seed pots, round"
From:
Maik Heinrich
On:
1 Jul 2012
From:
Stefan Pinter/Strauss
On:
25 Mar 2012
neigen zu schimmel... nicht zu feucht halten!
From:
Thorsten Kaesler
On:
28 Feb 2012
Nicht schlecht, allerdings tendiere ich eher zu den Quelltabletten.
Davon passen mehr in die Gewächshäuser, außerdem keimten bei mir die Chilis darin schneller.
In den Töpfen hinken die Pflanzen um etwa eine Woche hinterher, sehen aber genauso gesund aus und sind etwas leichter zu gießen, da kein Substrat wegbröckelt.
From:
Werner Heymann
On:
24 Feb 2012
Hallo, war alles soweit in Ordnung.
From:
Björn Altenberg
On:
21 Feb 2012
From:
Philipp Gramlich
On:
14 Feb 2012
Günstig und Gut...was will man mehr?!
From:
Sebastian Rücker
On:
24 Dec 2011
Leider neigen die Töpfe zu Schimmelbefall !
From:
Johannes Maier
On:
24 Dec 2011
super handlich,unkompliziert,einfach top!!!
From:
peter mollwitz
On:
23 Nov 2011
From:
Tobias Ebbers
On:
26 Jul 2011
Habe dazu das große Gewächshaus bestellt und \"leider\" passen nicht alle 24 Töpfchen rein. Ausserdem sind sie sehr anfällig was den schimmel betrifft, von daher muss immer ordentlich gelüftet werden.
Von Bestellung bis zum Postboten alles besten, von daher immer wieder gern!
From:
Stefan Rosengart
On:
18 Jul 2011
Schöne sache , kann ich nur empfehlen

From:
sascha brzemek
On:
1 May 2011
Passen wunderbar it das kleine, mitbestellte Gewächshaus rein.
Pflanzen wachsen gut und man sieht direkt, wenn zuviel gegossen wurde. Der Topf saugt es dann auf. Für mich als Blumenanfänger ganz hilfreich.
From:
Carsten Knögel
On:
18 Apr 2011
Habe mir das Gewächshaus zu den Töpfen dazu bestellt
und bin damit sehr zufrieden.
Wär nicht schlecht, wenn es auch die passenden kleinen Töfe für das gewächshaus geben würde.
Denn von denen hier passen leider nur 14 rein.
From:
Darius Jablonka
On:
7 Apr 2011
Bestellung lief super ab. 24 Töpfe Angekommen und schon bestückt.
From:
Frank Izban
On:
25 Mar 2011
From:
Rolf Graf
On:
15 Mar 2011
Schnelle Lieferung - Professionelle Abwicklung
From:
Catrin Stange
On:
14 Mar 2011
Ich bin schwer begeistert und das will was heißen !
Geliefert wurde in rasender Geschwindigkeit, alle bestellten Artikel
in TOP Qualität ! Selbst die anbei liegende Rechnung hatte Stil.
Weiter so !
Wenn jetzt noch die Saat aufläuft,seit ihr nicht mehr zu schlagen !
Lieben Gruß. Catrin Stange

From:
Andreas Giraud
On:
9 Mar 2011
... 28 Plätze im Gewächshaus, sorry. ;-)
From:
Andreas Giraud
On:
9 Mar 2011
Dankeschön für die schnelle Lieferung, alles gut angekommen! Kaufempfehlung!

Die Torftöpfe sind eine gute Ergänzung zum Gewächshaus. Verarbeitung ist ok, Speicherfähigkeit sehr gut (auf Schimmel aufpassen).

Schade ist: Im Gewächshaus wird es schnell sehr eng - dafür leider ein Punkt Abzug. TIPP: 1cm Rand oben abschneiden, dann geht es...

Schön wäre es, wenn die Plätze im Gewächshaus (27) zahlenmäßig zur Paketgröße der Torftöpfe (24) passen würden.
From:
Maik Haack
On:
6 Mar 2011
Absolut Klasse
Produkte sowie der Ablauf!!! superschnelle Lieferung!!!
Das war NICHT das letzte mal das ich hier Bestelle
Vielen Dank
From:
Daniel Kopp
On:
24 Feb 2011
Lieferung schnell und okey!!!!!!!!!!!
Ordendlich verpackt und im 1A zustand!!!!!!!!!!
Hoffentlich wird aus meinen Samen auch was,
also bis jetzt jederzeit wieder!!
Vg Daniel
From:
Vera Kettenbach
On:
14 Feb 2011
Der Versand verlief einwandfrei und flott in einem stabilen Paket. Die Töpfchen sind für die Vertiefungen im Mini-Gewächshaus etwas zu groß. Manche kann man mit etwas Druck hineindrehen - andere halt nicht. Ist aber nicht so dramatisch. Beim Wässern muss man vorsichtig sein, weil die Töpfe die Feuchtigkeit sehr gut speichern, und man im ungünstigsten Fall Schimmel dran bekommt. Vier Sterne gibt es aber trotzdem von mir, weil ich als Anfängerin vielleicht ja auch noch nicht den richtigen Gebrauch drauf hab ...
From:
Matthias Schmitt
On:
12 Feb 2011
sehr anfällig für Schimmel.
Keine sehr hohen Keimerfolge in meinem Fall.
Vllt. solltet ihr noch andere Produkte anbieten, z.B. Kokosquelltabs.
Steht in keiner Relation zur Qualität der Samen, die wirklich sehr gut sind.
Aber auch hier:
Sehr schnelle Lieferung, super verpackt!
From:
Judith Volkmann
On:
8 Feb 2011
Einfach nur super! Eine saubere und schonende Sache für die Pflänzchen!
Vorallem in Verbindung mit der Anzucht-Erde UNSCHLAGBAR!

From:
Christoph Schreiner
On:
7 Feb 2011
Töpfe passen leider nicht in die Einkerbungen im Zuchtbehälter.
From:
Michael Fuchs
On:
16 Jan 2011
Erfüllen ihren Zweck, kleben aber ziemlich aneinander. Da waren die aus dem Baumarkt besser. Mit dem Gewächshaus NICHT zu empfehlen, da etwas zu groß.
From:
Katharina Kochan
On:
13 Jan 2011
Super Ware, alles sehr schnell abgelaufen. Kann ich nur empfehlen.
From:
Andreas Thoma
On:
11 Jan 2011
Habe am 1. Januar meine Samen angesetzt und heute sind die ersten Sprösslinge vorgedrungen. Töpfe passen schön in die Formvorgabe des Gewächshauses. Es können aber leider nur 14 Stück von verwendet werden, da der Platz zu gering ist.
From:
Eckhardt Bublitz
On:
6 Dec 2010
From:
Stefan Scholz
On:
23 Nov 2010
Sehr Praktisch, evtl auch im Minigewächshaus.
From:
Daniel Schmidt
On:
11 Oct 2010
Die Töpfe halten absolut, was sie versprechen. :)
From:
Alexander Kuntz
On:
3 Oct 2010
Super Dinger, die einem die Aufzucht deutlich erleichtern!
From:
Markus Schöler
On:
1 Oct 2010
From:
Claudia Herzog
On:
24 Mar 2010
Super schnell und gut verpackt
From:
Hans-Peter Schwab
On:
24 Mar 2010
Habe meine Chilis in einem super kleinen Gewächshäuschen hochgezogen und jetzt in die Torftöpfchen gepflanzt. Sehr praktisch. Muss beim umtopfen nicht mehr auf die Wurzeln aufpassen.
From:
frank dengler
On:
19 Mar 2010
From:
Thomas Kißkalt
On:
19 Feb 2010
Schneller Versand tolle Artikel!
From:
Carolin Kirchhöfer
On:
10 Feb 2010
sind größer als ich dachte
From:
Alexander Möbus
On:
9 Feb 2010
From:
Jasmina Zicklam
On:
4 Feb 2010
Toll!!! Schnelle Lieferung und Superleckere Megageile Gummibärchen!!!
Sind schon alle in meinem Bauch verschwunden.
From:
Florian Kroner
On:
3 Feb 2010
Klasse Töpfe, perfekt zur Anzucht.
From:
Michael Mertens
On:
27 Dec 2009
Sehr empfehlenswert! Wenn die Pflanzen größer sind, kann man die Töpchen ganz einfach in einen großen Topf eingraben. Die Wurzeln wachsen problemlos durch das Torf durch!
From:
Michael Weiß
On:
13 Dec 2009
From:
Patrick Weber
On:
9 Dec 2009
Gutes und nahrhaftes Besteck für Pflanzen
From:
Wojtek Klepacki
On:
23 May 2009
Praktisch und gut. Empfehlung.
From:
Christian Roters
On:
19 May 2009
From:
Roland Schmalfuß
On:
1 Apr 2009
From:
Mario Grandl
On:
4 Mar 2009
wenn das mit dem \"einfach ohne umtopfen raussetzen\" funktioniert, dann eine absolut tolle sache
preis ist geschenkt
From:
Uwe Breiner
On:
2 Mar 2009
From:
Guido Seelig / 22077508
On:
28 Feb 2009
Die Torftöpfe passen genau in das angebotene Gewächshaus ( Hersteller identisch ), somit ein gutes Anzuchtteam. Die Töpfe halten die Feuschtigkeit ausgezeichnet.

From:
Bruno Dötterl
On:
22 Feb 2009
From:
Bernd Höpfner
On:
21 Feb 2009
was soll man dazu sagen, ich hoffe sie kommen auch.
Write an evaluation
Evaluations will be activated after verification.
Know How and Products
96 Peat-free Seed Pots
Made of PEFC-certified cellulose, the biodegradable and 100% peat-free seed trays offer a sustainable basis for simple and successful seed propagation. As they grow, the plants can easily push their roots through the walls of the pot...
Content
96 Stück
(€0.11 * / 1 Stück)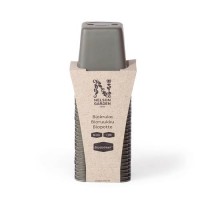 30 Bio pots 6cm biodegradable
Biodegradable seed pots made from biodegradable plastic These seedling pots with draining holes are made from the biodegradable plastics PBAT and PBS that consist of calcium carbonate, sugarcane and rapeseed. Use them to grow and...
Content
30 Stück
(€0.29 * / 1 Stück)
Themes